Attention: Your browser is not supported.
Attention: Your browser is outdated, so this website may not display properly.
Roller brake testers (wide) RT9001 / RT9002
Roller brake testers (wide) RT9001 / RT9002
Single bed roller brake tester for passenger cars, vans and light commercial vehicles with an extra wide track of 2680mm due to the 900mm rollers. The PERFECT solution for testing wider vehicles, trailers and caravans.
---
Extra wide 900 mm rollers!
---
In addition to measure the brake forces per wheel and the difference between the left and right sides of an axle, the operator can determine the important quantities rolling resistance, actuation force, ovality (out-of-roundness) and brake fading for each wheel.
Special attention has been given to prevent damage to the tires. The rollers quickly stop when slippage occurs, even during the start-up of the motors. All roller brake testers are equipped with reliable worm gear motors.
The brake efficiencies (decelerations) of the vehicle are calculated automatically after manual vehicle weight input or by means of the (optional) weighing facility. These efficiencies can be compared with the legal requirements for the service- and parking brake.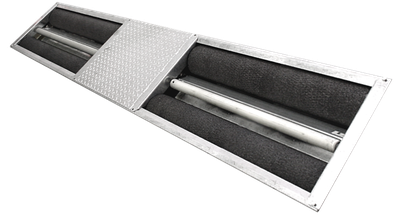 Advantages

High quality.
Reliable worm gear motors.
Hot dip zinc chassis.
Standard 4x4.
Wide rollers.
No damaged tires.
Extensive analysis.
RT9001

Maximum axle load

3000 kg

Roller dimensions

900 x 206 mm
RT9002

Maximum axle load

4000 kg

Roller dimensions

900 x 206 mm
All models

Dimensions

281 x 71 x 32 cm

Power supply

3PH 400 V / 50 Hz