Attention: Your browser is not supported.
Attention: Your browser is outdated, so this website may not display properly.
P80 Digital display
P80 Digital display
Only in combination with the BP plate brake tester.
The P80 is a full digital display for the BP plate brake testers. It contains a digital LED display and indication LED's for brake force, sideslip, weight and brake efficiency.
---
Quick, Simple & Effective!
---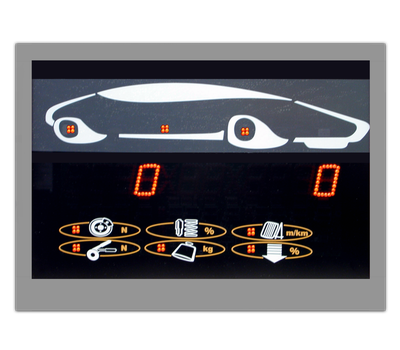 Standard

Full automatic test sequence.
Brake force indication per wheel per axle.
Brake difference indication left to right per axle.
Brake efficiency calculation for service- and parking brake after manual weight input.
Digital sideslip- results for front- and rear axle in m/km toe-in or toe-out.
Recalling off all values and brake efficiencies.
Infra red remote control for operation of all functions of the plate brake tester.
Standard wall bracket.
Print results direct from the display.
P80

Dimensions

635 x 465 x 165 mm

Power supply

1PH 230V / 50Hz